CLINICAL EXPERIENCE
Psychotherapist in Private Practice, Pleasanton, California (Jan 2015 to Present): Providing individual psychotherapy and counseling for adults. Areas of specialization include domestic violence, developmental trauma (including childhood abuse and childhood emotional neglect), PTSD, anxiety, depression, family-of-origin and relationship issues.

Behavioral Health Services, Older Adult Transition Services (OATS), El Camino Hospital, Los Gatos, California (2013): Facilitated process groups, and Dialectical Behavioral Therapy (DBT), Cognitive Behavioral Therapy (CBT) and mindfulness-based therapy groups for older adults with severe depression and anxiety. Performed case management and individual psychotherapy in collaboration with inter-disciplinary staff.

Bereavement Counselor, Pathways Hospice, Sunnyvale, California (2011 - 2012): Provided psychotherapy and counseling for adults and children for grief and loss.

Center for Healthy Development, Santa Clara, California (2009 - 2011): Trained in contemporary psychodynamic and psychoanalytical practice. Provided psychotherapy and counseling for individuals (adults and children), couples and families with a wide variety of issues, including childhood trauma, personality disorders and mood disorders. Performed intake interviews, co-parenting and parallel parenting counseling, and facilitated psycho-educational groups (including conflict resolution, stress management, and anger management) for parents with high conflict divorces and involved in the family court regarding custody issues.

Domestic Violence Counselor, Support Network, Sunnyvale, California (2009 - 2010): Provided counseling for survivors of domestic violence (adults and children), with an emphasis on crisis management, safety planning and empowerment. Volunteered as Domestic Violence Crisis Line Counselor.
LICENSES
Marriage and Family Therapist License (#81248) by the California Board of Behavioral Sciences (2014).
RELEVANT TRAININGS COMPLETED
Treating Complex Trauma with Internal Family Systems (IFS) (2018).

Workshop "Inside the Manipulator's Mind - The insider's guide to ending emotional exploitation." (2017).

Accelerated Experiential Dynamic Psychotherapy (AEDP) Immersion Course (2017).

Eye Movement Desensitization and Reprocessing (EMDR) Therapy Training I & II (2015).

Fellowship Year I at Palo Alto Psychoanalytic Psychotherapy Training Program (2015).

40-hr Domestic Violence Counselor Training (1999, 2009).
GUEST SPEAKER
EDUCATION
M.A. in Counseling Psychology, Santa Clara University, CA (2010).

M.S. in Computer Science & Engineering, University of Michigan, Ann Arbor, MI (1997).
PREVIOUS EMPLOYMENT
Senior Software Engineer, Google Inc., (2007 - 2009).

Systems Software Engineer VI, Hewlett-Packard Company (1997 - 2007).
AWARDS
Awarded 14 patents in the area of computer code optimization.

Website awarded "Top 100 Psychotherapy Blog" - Check out the blogs here.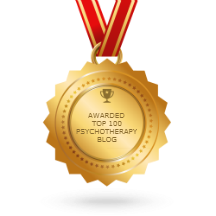 Checkout In the Media quotes (NBCNews, HuffingtonPost and others)